Email: brian [at] nolamusictech.com
Phone: 415-564-0904
Press Credentials: Please submit a Press Pass Application in order to request media credentials for NOLA MusicTech on 4/29.
PRODUCTION TEAM
Brian Zisk – Executive Producer / Co-Founder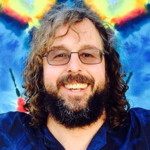 Brian Zisk is a serial entrepreneur specializing in digital media, web broadcasting and distribution technologies. He created and Executive Produces the SF MusicTech Summit and the Future of Money & Technology Summit. He is a co-founder of the SF MusicTech Fund. Brian is a Co-Founder and Board Member Emeritus of the Future of Music Coalition and a Strategic Advisor for a wide variety of tech companies and non-profits. Brian was previously a founder of The Green Witch Internet Radio which was sold to CMGI (NASDAQ: CMGI) at the turn of the millennium. He is active in many influential computer-mediated forums, is quoted and published extensively in the media, frequently appears on panels and at industry events domestically and abroad, and is an expert at frenzy whipping, brand awareness, and in creating new business models. He is married to Shoshana Zisk. Follow Brian on Twitter: @zisk
Shoshana Zisk – Co-Producer / Co-Founder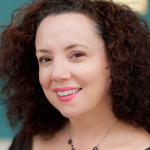 Shoshana Zisk is the co-producer of the SF MusicTech Summit. She is also an entertainment lawyer with a wide range of experience in the music industry. Her experiences includes Interim Chief Operating Officer for In Ticketing, Business & Legal Affairs for George Clinton and his musical groups Parliament, Funkadelic and The P-Funk Allstars, and General Manager of Clinton's independent record label The C Kunspyruzy. Her previous positions include Business & Legal Affairs at BMG U.S. Latin, the Copyright Department at Motown, and A&R Administration for Island Records. Shoshana is currently the CEO of Kiddie Village, which creates award-winning childrens videos and music. She is a member of the California, New York, and Florida Bars. She earned a bachelor degree in Classical Piano Performance and Juris Doctorate (cum Laude) from the University of Miami. Shoshana was recently the Musical Director for "Rent" (the musical) in San Francisco, CA & Hollywood, California.
Melissa O'Brien – Production Manager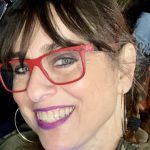 During her 20+ years at South by Southwest Conferences & Festivals, Melissa O'Brien did everything from managing a crew of 30 volunteers to managing over 900 speakers a year, ultimately serving as the head of the SXSW Music Conference from 2012 to 2107. Her vast knowledge of multiple music genres and music history allowed her to book a wide range of programming with numerous artists and music industry professionals. Melissa now lives in the New Orleans area with her family, and is an Executive Producer at Five 24 Productions. Follow her on Instagram, where she posts way too many sunset and alligator photos: @melissaliz